ANNUAL


SUBSCRIPTION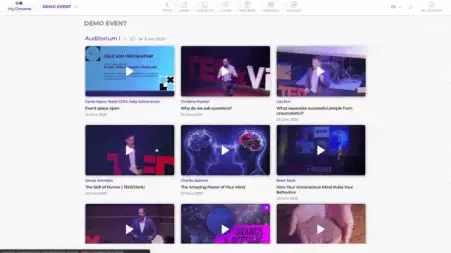 For organizations looking to leverage the full potential of online events and are planning to host more than one event per year. With a subscription license you will be able to host all types of online events, grow your Networking and onboard people within your organization and attendees from your industry or sector. Annual license includes:
up to 2,000 participants
up to 30 exhibitors
unlimited number of Poster/Study booths
unlimited number of parallel program tracks
24/7/365 on demand access
myOnvent customer experience manager and IT support will be assigned to assist with the event set-up.
Annual license allows the Organizer to build an online community around its events through on-demand access to previous content and a database of users who can interact and network beyond events.